Named One of Phoenix Magazine's Top Doctors for 19 Years
Providing Minimally Invasive Solutions To Common Surgical Problems.
Board Certified General Surgeon. Fellow Of The American College Of Surgeons.
Conveniently Located In The Historic District Of Phoenix.
Named One of Phoenix Magazine's Top Doctors for 19 Years
About Charles Castillo,
M.D., F.A.C.S.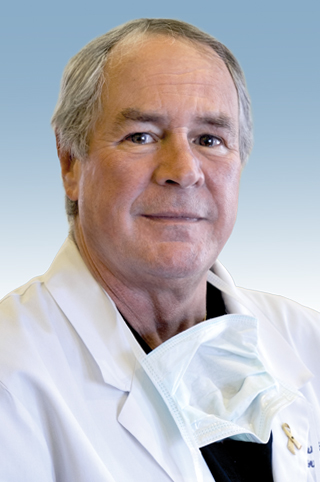 Charles Castillo, MD, FACS is a board-certified General Surgeon who has been practicing in Arizona since 1992. He has been named one of Phoenix Magazine's Top Doctors for 19 years and his practice offers a full spectrum of operative care.
Dr. Castillo comes from a family of doctors. His two brothers are both physicians and his father is the first general surgeon in New Mexico to perform a laparoscopic cholecystectomy.
Dr. Castillo received his medical degree in 1986 from the University of New Mexico School of Medicine after completing his undergraduate studies at Creighton University. He relocated to Arizona to complete the Phoenix Integrated Surgical Residency Program and has lived in the valley ever since.
He was a founding member of Arizona Associated Surgeons in 2007. The association was formed by a group of surgeons dedicated to the sanctity of the patient-physician relationship. They see their role as true patient advocates; trained professionals who are primarily concerned with the patient's rights and well-being. Arizona Associated Surgeons was also established with the goal of providing state-of-the-art treatment through evidence-based surgery, which involves using the best current scientific research in making decisions about patient care. This group has grown to include like-minded surgeons across the valley and is now known as Arizona Advanced Surgery.
Dr. Castillo remains at the forefront of surgical technological advances including breast-conservation cancer surgery, laparoscopic fundoplication and minimally invasive parathyroidectomy. His practice offers a wide variety of surgical interventions; office procedures for lumps and bumps; outpatient surgery for hernia repairs and cholecystectomies; and inpatient surgery for colon cancer and paraesophageal hernia repair. Dr. Castillo specializes in minimally invasive treatment and surgery for conditions of the gallbladder, stomach, thyroid, parathyroid, spleen, abdominal wall, and colon. Using a laparoscopic approach, he can precisely repair defects in a way that minimizes trauma, results in smaller incision scars, and reduces recovery time.
As a private practice surgeon, Dr. Castillo focuses on patient-oriented relationships developed over a long period of time and characterized by mutual trust. His patients receive ongoing care with a surgeon who is committed to their care, familiar with their medical history, and follows through on their post-operative care. He is committed to his patients' long-term wellbeing; he cares for his breast cancer patients for years after their surgery with surveillance imaging and follow-up visits. He also coordinates and schedules appointments with specialists when needed.
He describes his practice style in this way; "In addition to providing the highest quality treatment, a patient's comfort, convenience and emotional well-being are top priorities for me and my staff."
Dr. Castillo is a member of these organizations:
American Society of Breast Surgeons
American Society of Colon & Rectal Surgeons
Society for Surgery of the Alimentary Tract
Society of Laparoendoscopic Surgeons
Southwest Surgical Congress
Fellow, American College of Surgeons
Please click on the link to read an article mentioning Dr. Castillo:
Arizona Capitol Times Article
Patient Testimonials:
Hoyt P. - "Dr. Castillo is very professional, considerate and caring. His communication style is very down to earth and he listens to patient concerns. I saw Dr. Castillo for a right inguinal hernia and he found I had a recurrent left inguinal hernia as well. He performed surgery on both in December of 2017, assisted by his PA Joni. Both showed great bedside manner during the entire process, ensured that I was comfortable with every step of the surgery and post-op instructions. His entire staff showed great concern for my condition and called post-op to see how I was doing. I highly recommend Dr. Castillo and have referred several family members and friends to his office."

Karla M. - "Dr. Castillo is extremely knowledgeable in many diverse areas. I have a fairly unknown disease and he knew exactly how surgery or even an injection could flair up the disease. For nine years I had seen doctors in Wyoming, Utah and Nevada and no knew why I was in pain. He determined what was happening in the first 5 minutes! He is also, kind caring and genuinely concerned about his patients well-being. What a wonderful person and even better doctor."

Leslye L. - "Dr.Castillo is absolutely the best! I suffered with some excruciating pain on my upper right side and after goin to diffrent Doctors, my answer was that there was nothing abnormal on my ultrasound or labs. Thankfully i got reffered to Dr.Castillo by a friend he took my gallbladder out and my pain has been gone! He just knows what he is doing and makes you feel like family and not just a patient. Not to mention his staff is so nice and makes you feel so comfortable. Lisa his MA answered all my questions and was able to acomodate me in his schedule as soon as that same week. And his PA Jonni was awesome!!"

Susan - "Every year I search for new health insurance and the only doctor I insist is on the list is Dr. Castillo. I had breast cancer in 2010 and now understand that our ob/gyns do not specialize in this. I trust Dr. Castillo and go back for a yearly exam. There is no better nurse than his nurse Lisa who helped me navigate through the trauma of breast cancer and the myriad of appointments and check-ups and followups. I have and will continue to recommend this team for breast health and all other."

K - "Everything from first appts to last went well, and they answered my questions.. he has a confident outlook and a sense of humor, even took a Saturday call with a question I had after surgery.. thankyou for everything you did...since I had some golf ball sized stones. Your a great surgeon..thank you"

Source: Google.com - Google Reviews Link

Source: Healthgrades.com - Healthgrades.com Review Link

<! -- /content -->